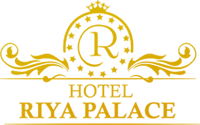 Hotel Riya Palace HOTEL RIYA PALACE that provides a luxurious stay and time to rejuvenate yourself in CITY OF TAJ Agra. Beautifully appointed lobby that greets you with gracious hospitality and personal service. An experience to cherish and memories to carry back home. Hotel Riya Palace in Agra has bright rooms with all amenities expected by today's travelers giving a combination of elegance and functional excellence.
Share Fairface reviews with your friends and help them making the right decisions.
Are you a business owner?
Click here to learn about Fairface business solutions.