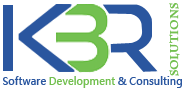 K3R Global Solutions K3R Solutions is a technology firm providing IT services to the MNCs and Government organizations with world-class practices in Application Development, Information Security, Access Management, Cloud Services, Infrastructure, and Staffing. It's established in India in 2016 whereas the same team operates in the USA since 2008 focused on Staffing, Development and professional services as K3R Solutions LLC, formerly known as TeksLand LLC(TL).
Share Fairface reviews with your friends and help them making the right decisions.
Are you a business owner?
Click here to learn about Fairface business solutions.