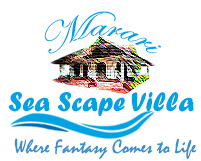 Marari Sea Scape Villa Marari Sea Scape Villa is Kerala homestay on the Arabian seashore, short distance along the beach from Mararikulam, the local fishing village which has remained unchanged for a hundered years. This is an ideally situated homestay for anyone intrested sightseeing trips to local villages, paddy fields and the bustling fish market, ayurvedic massage or just relaxing on the beach.
Share Fairface reviews with your friends and help them making the right decisions.
Are you a business owner?
Click here to learn about Fairface business solutions.