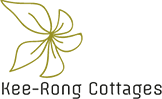 Kee-Rong Cottages In Lachung, the mountains around appear stunningly close and the brisk fresh air embraces you in a refreshingly heady embrace. We are situated on acres of beautifully landscaped property tucked away in the centre of mountains. & hills. Awaken to the sun rising over the surrounding hills & mountains. Kee-Rong Cottage is located amdist the scenic beauty surrounded by mystic hills.
Share Fairface reviews with your friends and help them making the right decisions.
Are you a business owner?
Click here to learn about Fairface business solutions.