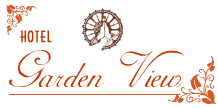 Hotel Garden View HOTEL GARDEN VIEW - A unique world of facilities and privileges, boon essential and extra ordinary. Hotel Garden View convebiently place you right in the hub of New Delhi, indulged with comforts and conveniences, Hotel Garden View definitely serves as a royal locale for the business and holiday traveler.
Share Fairface reviews with your friends and help them making the right decisions.
Are you a business owner?
Click here to learn about Fairface business solutions.