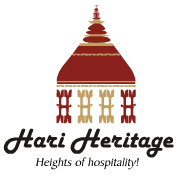 HARI HERITAGE Welcome to the changing face of Haridwar, where time travels through tradition and blends with modernity. Hotel Hari Heritage is the synonym of such essence that combines both the traditional and contemporary outlook. For an unforgettable hospitality experience, Hotel Hari Heritage brings to you a bouquet of personalized services coupled with unmatched quality and distinct professionalism.
Share Fairface reviews with your friends and help them making the right decisions.
Are you a business owner?
Click here to learn about Fairface business solutions.