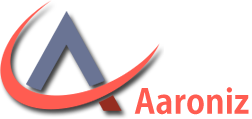 Aaroniz Technology Aaroniz Technology is an IT Consulting Company & Digital Marketing Agency. Providing online services to Startups Business / Entrepreneur to create their presence worldwide. Offering services like Website Development, Mobile Apps Development ( Android / iOS ), Social Media Marketing, Search Engine Optimization, Google Adwords PPC (Pay Per Click), Logo Designing, School Management System, Classes Management Software & E-Commerce Solutions. Product available in market are My Advance School Management System, My City Business Directory & Easy Cutting Booking System. Also our services are available globally and specially in this cities Dublin (Ireland), Toronto (Canada), Oman, Qatar, Bangkok (Thailand), Dubai (UAE), Pune, Nagpur & Jalgaon.
Share Fairface reviews with your friends and help them making the right decisions.
Are you a business owner?
Click here to learn about Fairface business solutions.