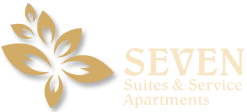 Seven Suites Service We are venture take immense pleasure introducing to you seven suites and service apartment, a three star facilities suites and service apartment in Nagpur. we abide by the right full status of calling it the best service apartment in the vicinity owing to its heart of the city, yet being the budget of your choice.
Share Fairface reviews with your friends and help them making the right decisions.
Are you a business owner?
Click here to learn about Fairface business solutions.