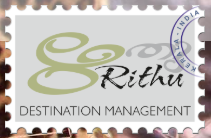 Rithu Destination Management It is our attempt to introduce and help you understand our people, culture and customs first hand. Be it a village visit, a rickshaw ride through the by lanes and old market towns, visiting a local family, learning an ancient art or dance form or searching for an endangered species in one of the many national parks, we try to make your holiday an inspiring experience
Share Fairface reviews with your friends and help them making the right decisions.
Are you a business owner?
Click here to learn about Fairface business solutions.