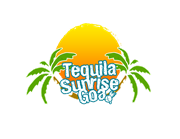 Tequila Sunrise Goa Tequila Sunrise offer one and two bedroom self-catering accommodation with terraces and verandahs that offer views of swimming pool, green paddy fields and lots of greenery. All boutique apartments are decorated with care and are equipped with modern décor and clear colors. The spacious apartments are blessed with plenty of natural light and breeze.
Share Fairface reviews with your friends and help them making the right decisions.
Are you a business owner?
Click here to learn about Fairface business solutions.