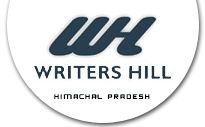 Writers Hill At Writershill, we have adventures activities like camping, trek to Churdhar peak, fishing in Renuka lake, cooking local cuisines, indoor games etc.Just a weekend getaway or corporate retreat, in Himachal Pradesh, near Chandigarh, from monotony and relax with us at Writers Hill,your favorite place to relax with the best luxury cottages and the perfect home-cooked meal.
Share Fairface reviews with your friends and help them making the right decisions.
Are you a business owner?
Click here to learn about Fairface business solutions.