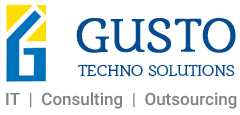 Gusto Techno Solutions Gusto Techno Solutions is a premier IT services firm, distinguished in the field of rendering Web Development Services, IT Services & Solutions. CreativeSystems has been providing offshore and onsite services to its global clientele successfully through a team of Certified and Committed Professionals with extensive technical and domain expertise, which strengthens its ability to provide innovative solutions to customers, clients, and business partners.
Share Fairface reviews with your friends and help them making the right decisions.
Are you a business owner?
Click here to learn about Fairface business solutions.