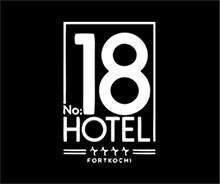 No 18 Hotel While you stay with us we offer you variety of options to make your stay more renowned and memorable. We optimize to cater to the leisure seeker as well as the global business traveller. May it be a quiet coffee or a party at the club or just to rejuvenate yourself at the spa with authentic traditional Kerala Massages, We have it all over here and will make it fruitful in every way possible. Book a restful accommodation at No.18 to enjoy the best of what Gods own Country has to offer.
Share Fairface reviews with your friends and help them making the right decisions.
Are you a business owner?
Click here to learn about Fairface business solutions.