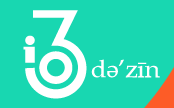 I36 Design We are an Indias leading and trusted independent design agency formed in 2008. Our experienced and hard work team of creative designers and developers innovate creative, original and intelligent solutions to your brand. Our team delivers an elevated brand experience for the users through the integrated use of the best practices, good ideas, people and technology.
Share Fairface reviews with your friends and help them making the right decisions.
Are you a business owner?
Click here to learn about Fairface business solutions.