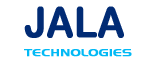 Jala Technologies We just don't focus to land you a job but strive to offer a sustainable career.We always help you to chose the right Job. We plan your career for a decade and you do not need to worry about job losses in the industry. We help workers of all ages get a better-paying jobs, even if they don't have higher education. We have jobs for everyone right from freshers to any years of experience with package ranging from 2 lakhs to 16 lakhs per annum.
Share Fairface reviews with your friends and help them making the right decisions.
Are you a business owner?
Click here to learn about Fairface business solutions.