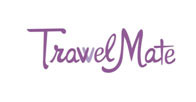 Travelmate TRAVELMATE INDIA is one stop travel house, exploring the world can be one of the most rewarding experiences in life. However, planning a trip can be extremely frustrating especially when one doesn't know where to start. We understand travel needs of all and deliver the best through meticulous planning.
Share Fairface reviews with your friends and help them making the right decisions.
Are you a business owner?
Click here to learn about Fairface business solutions.